Classic Blues
The Classic Blues era of the 1920s was the first recognized form of Blues. Its proponents were black, female singers, mostly from vaudeville.1
Classic Blues burst onto the scene as a result of one recording — Crazy Blues, sung by Mamie Smith in 1920 on the OKeh label.
The song sold incredibly well, and revealed an untapped black audience for black music.2 Other labels jumped on the bandwagon and recorded black, female singers on newly-created sepia labels.
Notable Classic Blues singers include Mamie Smith, Ma Rainey, Bessie Smith, Alberta Hunter, Ida Cox, Sara Martin, Clara Smith, Victoria Spivey, Sippie Wallace and Ethel Waters.
Mamie Smith
Mamie Smith kicked off the Classic Blues era with her recording of Crazy Blues in 1920 on the OKeh label. Her urban, cabaret-style Blues was developed by working vaudeville stages in Northern cities.
Ma Rainey
Ma Rainey signed with Paramount Records in 1923 after playing Vaudeville in the segregated South for over twenty-five years. Her broad repertoire of styles, lavish gowns and stage presence during the 1910s set the stage for all the Classic Blues singers of the 1920s.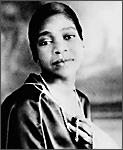 Bessie Smith
Bessie Smith signed with Columbia Records in 1923.
Her first recording, Down Hearted Blues was a huge hit, and became Blues' first million-seller. She is considered the best of the Classic Blues singers and, by many, the best-ever Blues singer.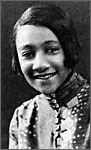 Alberta Hunter
Alberta Hunter signed with Black Swan Records in 1921 at the age of 26, after singing in Chicago and New York clubs through the 1910s. Her uptown Blues style contrasted to the earthy, down home style of Blues of Ma Rainey and Bessie Smith. After retiring in 1956, she returned to singing in 1977, at the age of 82, with a sophisticated style leaning towards Jazz.
Uncrowned Queen of the Blues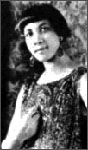 Ida Cox
Ida Cox signed with Paramount Records in 1923, but produced no major hits in her seven years with the label. However she did well as a songwriter because she managed and produced herself and organized travelling troupes to promote her songs.